I feel like people are always scratching their heads over cloud file storage. Not because it's particularly difficult to setup, but because it always seems like there's some kind of magic we have to understand to get the most out of them.
The cloud isn't some mystical thing, though. It's just a server in some company's dark, depressing data center. You upload your files to the company's servers, and the service backs-up and syncs those files between multiple devices. It's boring but, like salt or your accountant, it's an improvement on a bland thing. When something bad happens to one of your devices, you can appreciate what the cloud offers.
There are four services in this space I've considered, each with their own strengths. A great deal of what they offer depends on what devices you're using but, at least in my opinion, they're fairly comparable. All of these solutions do the same thing, they store your files. If you already have invested in any of these options, you're probably best served by keeping your existing provider. But, you know, maybe not.
Microsoft OneDrive
5 GB/free, 50 GB/$1.99 monthly, 1 TB/$6.99 monthly (Includes Microsoft Office)
As a Mac user for the past fifteen years, I've been skeptical of most things that Microsoft makes. And that skepticism was deserved in some ways. History tells us that Microsoft made Internet Explorer, the Zune, and Steve Ballmer.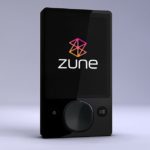 BUT THAT WAS THEN AND THIS IS NOW, you say out-loud, spitting coffee at your computer screen. And yeah, I totally agree. Microsoft plays well with everything these days. OneDrive is an easy and well made storage option that offers a terabyte of online storage with a Microsoft Office subscription. I already pay for Office, so switching to OneDrive was an easy decision for me. I already pay for it.
I'm able to sync and share folders with Jenny, and it's very quick and seamless between all of our devices (iPhones, Macs, PCs, and iPads). I should mention that I had an issue with saving something to OneDrive on my phone at one point, but I'm willing to let that go and do a trust fall or whatever.
Overall, OneDrive is a great solution that I personally use, and if you've already got a Microsoft Office subscription, it's an easy choice because it's a free(ish) choice.
Apple iCloud Drive
5 GB/free, 50GB/$0.99 monthly, 500 GB/$2.99 monthly, 1 TB/$9.99 monthly
It's not able to take care of all my needs, but iCloud Drive is good at what I use it for. Before i go into it, I should mention that if you don't have an iPhone, iCloud Drive is not something you should even consider. This is probably obvious but, hey, here's a shout-out to obvious.
The best part of iCloud Drive, for me, is the ability to upload and store all of my photos without thinking about it. If you have an iPhone, all of your pictures are backed-up seamlessly. I take a picture, and it shows up everywhere. If my computer is destroyed by a meteor, my photos are happy and accessible online. If my phone falls in the toilet at Chili's, the picture of my Chili's Signature Margarita I just took will be there, waiting for me on my computer.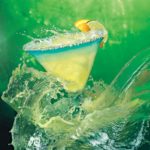 I force everyone in my family to purchase more iCloud storage (in addition to the small amount everyone gets for free) because of the photo backup. I consider my photos to be the most important files I have, and the extra $2.99 a month for 500GB is easy to stomach when I think about the times I have completely lost my shit over disappeared photos.
The not-so-great part of iCloud Drive is the file storage part. You cannot share folders or files with other people, there's no way to see revisions of specific files, and it's kinda confusing. In my opinion, it's not a service you can rely on for business, and that's the reason that I don't use it exclusively.
For personal use, as a way to back your files up, it's a decent choice if you're already paying for extra photo storage. I use it to store files I rarely access, and it does that well. That ZIP file of a thousand fonts I downloaded off Limewire in 2003 is safe and backed-up, and that helps me sleep at night.
Dropbox
1 TB/$9.99 monthly
Dropbox is what most small business people I know use, and it's been around long enough for most people to have some contact with it. I like Dropbox, even if we don't party together anymore.
If you've got a handful of files you need to not lose when that meteor craters your Compaq, the free 5gb of storage from Dropbox is great. The collaboration elements of Dropbox are unparalleled and sharing files with others is simple and full-featured. You can restore recently edited files, which helps when you accidentally delete that photo collage of your cat, Timo that you've been working on for three months.
Dropbox also integrates with an insane number of other services, so that's a huge plus. If having all of your data in one place is important to you, Dropbox is likely your best choice. Photos, application data, backups, and files are easy to store on every platform. You can probably find a toaster that will store its critical daily toast data in your Dropbox account.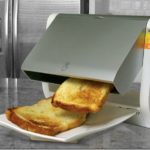 I've had some experience with using it to backup my photos, and while it wasn't completely seamless (I had to remember to open the app for it to upload my photos), it's capable and straightforward.
My biggest issue with Dropbox was the cost. Yes, it's reasonable at $9.99 a month for 1 TB, but when I've already got Microsoft Office for work and iCloud Drive to store my photos, it's redundant. Paying for the same thing twice or three times is NOT COOL AND I DON'T LIKE IT.
Cloud storage, to some degree, is just a place for you to store files you'd rather not lose when your hard drive liquifies. When you get 90% of what Dropbox offers elsewhere at little to no additional cost, it's hard to justify the expense.
Google Drive
1 TB/$9.99 monthly
I had some bad experiences with Google Drive and have avoided it for a number of years. Google Drive was a buggy mess when I first used it, and caused some file loss. It was a personal choice to leave, and I've moved on to dating other cloud services.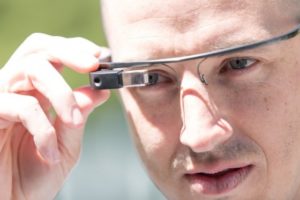 To be fair, we can assume Google Drive has worked-out the bugs, lost some weight, and probably treats its new girlfriend better, because that's how all of these services work. They don't know how to love until they've been left. Even if Google Drive did delete my folder of Japanese wallpaper patterns, I'm sure it will treat your Japanese wallpaper pattern folder right.
Google Drive is at its most useful when used with Chromebooks and/or Android devices, because Google Drive is pretty baked-in to those products. Also, if you've got those things (which I no longer do), sometimes you can get free Google Drive storage. Free rules.