So you're pregnant with the idea that you need a website, Congratulations! It's a big step in your life, and you're going to need as much support as you can get. Unfortunately, there's no Baby Bjorn making this job easier to carry. Much like childbirth, going through the process of building a website can be a confusing, frustrating, and an oddly emotional process. When you're new or unfamiliar with bringing a website into the world, complications will often be rooted in anxiety and confusion– especially when you're handling the job yourself.
Before you hire a person or company to build your website, take the time to consider these few important aspects of the process that will bring clarity, make getting great results easier, and also save you some money.
Content
Content like pictures and text are, beyond anything else, what will make your site, and your presence on the internet.
There are at least a dozen great "build it yourself" website platforms out there selling you on how amazingly easy building your own website is. Unfortunately, they're not being entirely truthful. These sites won't write your "about" copy, and they won't take professional pictures of your product.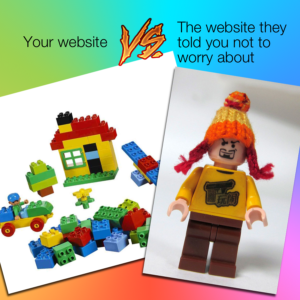 Creating content that is appropriate and unique for you and what you do is a process requiring some involvement. When you're looking into a new website, consider the assets you already have. You may have some photos or text you've already developed, and there's no reason to scrap it if you feel like they represent you well. And, if you don't have those things, consider developing these assets as your biggest priority.
Photographers and writers can take you a long way on your journey to a new website, and even improve things like Yelp and Facebook pages. Don't be afraid to develop those things prior to finding a web developer or subscribing to a do-it-yourself website service. You'll be able to use them for more than just your site.
Value
Before approaching someone to build your site, it's very helpful to know exactly what you want your site to do. If there's a certain client you want to reach, or a product you want to push, make sure to put that at the center of your communication when you approach a developer.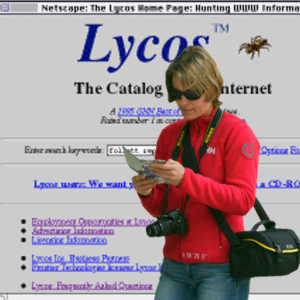 Often developers will just flow your existing content into your site. While this is fine for people who need a website to legitimize their business quickly, it's also a missed opportunity. When a person lands on your website, it's a rare opportunity to engage with them. Try to think of specific information visitors will be searching for and the appropriate way to provide that information to them.
The value in your website is how it meets the needs and wants of your customers. Are they looking for your location? Make sure a map is prominently featured. Do people frequently search for a specific topic and land on your page? Think about ways to give them more on the topic that might benefit your business as well ?.
Consider how you can better serve your customers, and you'll get better value out of the investment you're making into your website.
Budget
Don't be afraid to set a budget for yourself. Clients often don't have an idea of what a new website should cost, and that's not something to be ashamed of. Every development situation is different, and every developer has a different process.
Rather than trying to drive down a specific developer's rate, set yourself a budget and see what you can get for that budget. You'll avoid a lot of wasted time and confusion and, when you compare a few good bids in the same price range, the developer who will provide the most value for your dollar is usually pretty clear.
Don't be afraid to invest a little more money if it will improve your business.
Another beneficial thing to consider is the cost, both time and dollars, of a website over a three-year period. Do-it-yourself websites are cheap, but they still cost money. $30 a month is $360 a year, and if you have that website for three years, a "cheap" website you spend hours and days building and maintaining yourself is still over $1,000. Something done by a professional for a little more money may be worth it, if only for the time savings.
And when it comes to what you should spend, don't be afraid to invest a little more money if it will improve your business. Large custom sites with a one-of-a-kind functionality, well-written content, and professional photos can cost upwards of $10,000. But, if it actively helps increase your business and stature over a couple of years, you can see how your initial investment will make a difference.
There's a lot more to consider, but these three things are a good start. When you go through this process, just like any good mom or dad will tell you about having a kid, there are so many variables you just can't plan for. But, if you invest a little time and effort ahead of time, it's a lot more likely you'll birth a healthy, considered website capable of serving your needs.
Isn't that what every parent wants?